Create Abstract Art with Amylee
We celebrate the many approaches to abstract art and we love sharing abstract painting ideas and tips. Have you tried ink colours on yupo paper? Amylee explains how it works!
💦 Technique: abstract art
With this technique (inspired by watercolour) you do not need to know how to draw, you just have to let yourself be carried away by colour and spontaneity.
You will see it is addictive and very pleasing when the ink spreads on the paper, taking various forms. The drops give birth to flowers, bubbles, cells, minerals, and landscapes. The result is really dazzling!
💦 Surface: Lana Vanguard Hi-Tech paper
Note: White paper, 100% acid-free polypropylene paper, 200gsm, smooth surface. Recyclable and has excellent resistance to light and aging.
Painting, drawing, scraping, erasing, the possibilities with Lana Vanguard paper (the equivalent of Yupo paper) are numerous and astonishing. Other papers (bristol board paper or grain paper) react differently, so you will not get the same effects.
When you take a closer look at the Lana Vanguard paper, you immediately think of photo development paper. Tear-proof, usable on both sides, and very resistant, the Lana Vanguard is exceptionally resistant during the application of colour (even in very wet). Pencils and brushes glide, pigments remain on the surface, and contrasts and transparencies are nicely intensified.
Note: In my demonstration, I only use alcohol based inks but know that Lana paper can be used with acrylic, watercolour, oil and gouache paints, pastel or pencils.
💦 Alcohol based ink: Copic range
Available in more than 200 volours, Copic inks are alcohol-based and can be used with or without water. They are available in double ended markers or in refillable bottles.
The ink can be worked with a nib, a brush, a colour shaper (silicone), pipette or airbrush. Alcohol based inks dry quickly.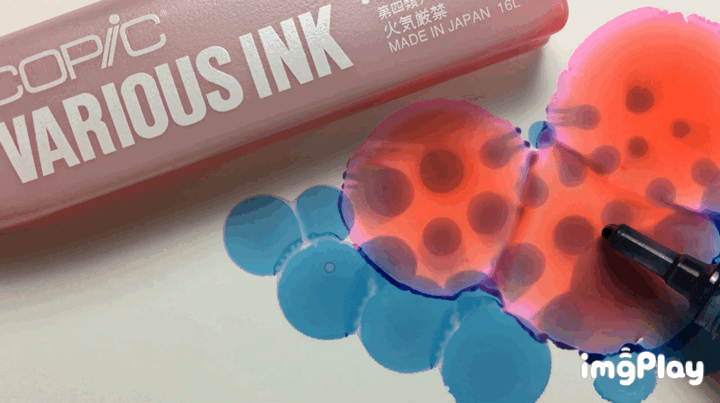 Note: Copic inks have a slight odour. Personally I prefer to use them in a well ventilated place or outside. Clean your materials with surgical alcohol and paper towels.
💦 Tutorial: materials
Optional:
Most of these products are currently available at GreatArt Online and can be ordered to collect from their art supply shop in London Shoreditch or delivered to your home.
💦 Some pictures from Amylee's studio
To apply beautiful drops, you can use the refill bottle directly or apply with a pipette, a brush or other tools. Your imagination is limitless.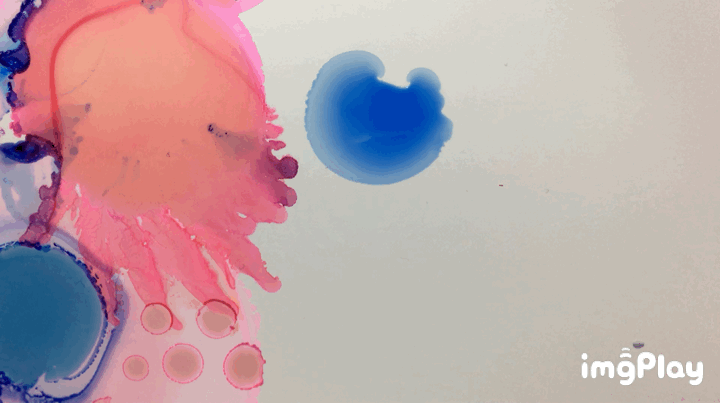 To succeed with super effects, it's all in the dosage and the spacing of the drops on the paper. This is a good way to apply.
When the ink is still liquid, you can:
leave it alone on the paper
direct it by blowing on it with a straw or hair dryer
stretch it with a brush or toothpick
spread it with a cloth or sponge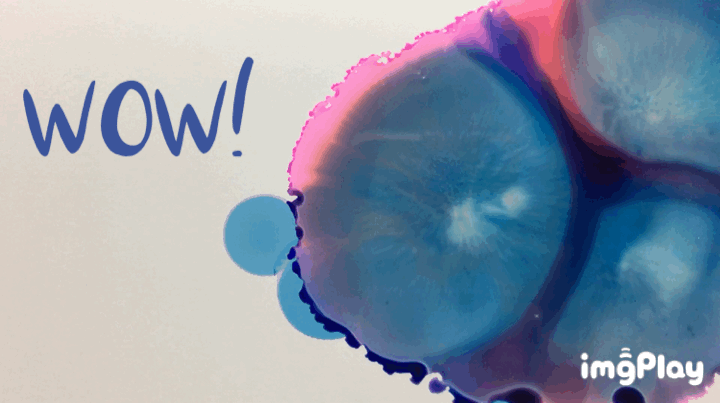 💦 Did you know?
Stop when you will have flooded the paper with inks and then start on a drier base.
Once dry, the ink can be reworked indefinitely. This is what makes this technique so addictive and hypnotic.
Work with 2 or 3 colours to avoid muddy colours resulting from too many mixtures.
Work on 2 or 3 sheets at the same time to allow the inks time to dry.
On lana paper, Copic inks have a matt finish in the centre and glossy on the edges.
Do not blow for too long with a straw to avoid dizziness.
Drops of alcohol are used to reopen the whites or to enhance the effect of transparencies.
If you do not have alcohol available, the lightest colours in the Copic range can be used to reopen blanks.
Surgical alcohol makes sticky dry inks.
It is possible to use a glue varnish like Décopatch to seal them.
---
Information for this article was provided by professional fine artist, Amylee Paris. You can visit her colourful portfolio or follow her on Facebook and Instagram. 
Find all Amylee's posts published in GreatArt online Magazine by clicking here!
---
GreatArt – your art superstore
Art supplies, ideas and advice for all techniques.
GreatArt offers you art supplies for all techniques from:
traditional fine art painting,
drawing,
sculpture,
printmaking,
graphic art,
illustration,
airbrushing,
model making…
We offer an extensive range of stretched canvas and display products for exhibition, all the art supplies required to create your own bespoke canvases, as well as custom framing and mounting services from GreatArt Store. You'll also find hundreds of articles and tutorials to browse in the online magazine.