Part of  KT-LAB:An Art Expedition Project
KEELERTORNERO used these paints as part of their project, in which they complete tasks set by selected artists.
"The first task we received was from painter and performance artist Shaun Caton and having completed the first part of this task which involved enormous compositions on cardboard with acrylic and emulsion paint, we wanted to do some additional smaller paintings in oil.
We chose these colours because we are currently trying to work with a limited colour palette: Utramarine, Burnt Umber, Titanium white, Lemon Yellow and Alizarin Crimson which are the basics you need to mix just about any colour, so we've been told. This choice reflects that but with some additions so that we can see how certain colours work in contrast with each other i.e. Ultramarine and Cerulean Blue, Lemon Yellow and Cadmium Yellow Light, Alizarin Crimson and Carmine."
"Part of Shaun's task was to do with shutting off ones conscious decision making process when making paintings and to work in a more intuitive way.  We intended to approach these smaller paintings in the same way as the big ones but using the 'I love Art' oil colours and being a bit more controlled.


Informally we called these 'Jazz paintings' but what they are really is improvised compositions i.e. we allow them to have a life of their own: we apply paint to the surface and see what happens.."
"For these paintings we thought we would probably use a lot of paint so 'I love Art' oil colours are ideal because they're very affordable. From having completed the large cardboard paintings we knew that when things don't work or when something else presents itself in the paint, a lot gets painted out either partially or completely. With these smaller ones this would undoubtedly happen time and time again in an effort to establish some kind of unity on the canvas."


"We started with two canvases of the same size so that we could both work at the same time. Our approach was to set an alarm and paint for 20 minutes, then swap over and work on the other one for 20 minutes and so on. We spent 5 hours each on both paintings. Also we wanted to go with the flow and allow the images to unfold in front of us without judging ourselves or the other person too harshly. Sometimes its hard to fully understand what was being attempted by someone else and the temptation is to change it in some way or completely obliterate it. It's an exercise in trust and a commitment to the collaborative process. "


"Having to paint things out constantly means you need quite opaque paint and the colours in this series are really good for this purpose especially the Titanium white, applied on its own or mixed with other colours. The paints themselves are well pigmented for a budget range and retain a good consistency for ease of mixing. This is good for us because we almost never use paint straight from the tube."
"In terms of how well these paints work when using the limited colour palette, its seems that if you cover yourself by adding one alternative red, blue and yellow, you can achieve pretty much any tone and colour you desire apart from very strong 'power' colours.


We're doing lots of colour layering and washes in these particular paintings so as they don't have very long drying times, these paints are ideal for that also."


"Overall, these 'I Love Art 'Oil Colours are a fantastic affordable way for beginners to try out different oil painting techniques without spending a fortune, they're great value for money. We have them bookmarked in our heads  for a future project in which we'll need to cover large areas using oil paint, which would ordinarily be cost prohibitive, but with these paints we would be able to work happily building up layers and painting things out without having to worry that we're spending a fortune."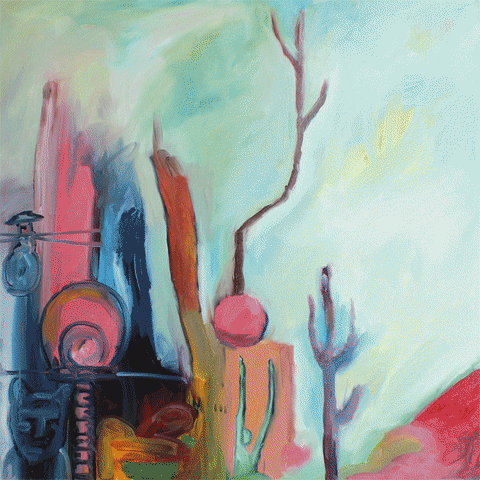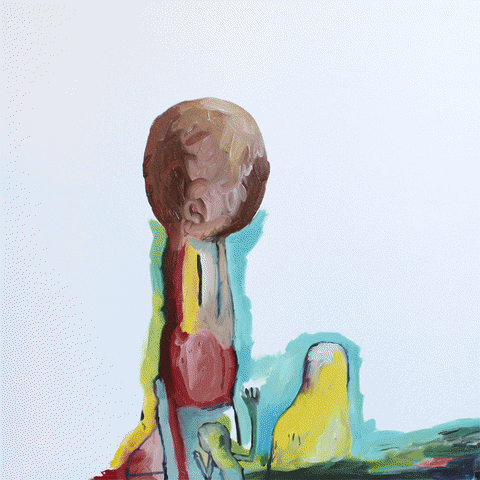 You can keep up to date with KT-LAB: An Art Expedition Project by visiting lab.keelertornero.com